Message from Chairman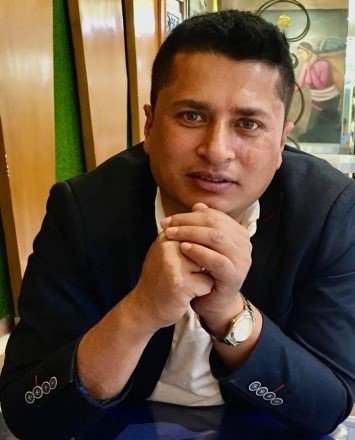 Warm Greetings,
A tiny little dream of people for further studies in abroad, coming together with a great passion and opportunities determined Award Ocean International Education. This institution has been a renowned consultancy and had benchmark for a decade. We believe in the stage of counselling to students. We bridge the gap between where they are and where they want to be. We try to resolve the student's dilemma. After the counselling from an experienced counsellor, the student will be able to choose their careers and courses, the country to study in and their aim.
We show keen interest in understanding and resolving the problems of our students. We believe in, we deliver more and definitely we will do it. As we know, the roots of education are bitter but the fruit is always sweet. The students must work hard for the betterment or achievement in their future. Yet, in the competitive business world, we are developing ourselves in order to serve the students in the best among the alternative's ways. We have an increment rate of students' happy faces which shows the positive changes in our practices. There are over 500 and more happy faces being placed in different countries across the globe.
Also, Education is the passport to the future for tomorrow belonging to those who prepare for it today. To help you achieve your goals, we have visualized that you need a proper gateway for the road to your education, career, professional life and personal development.
AWARD OCEAN INTERNATIONAL EDUCATION PVT. LTD. are not only here to help students in choosing right educational institutions or their career destinations, we are here to serve you with the career guidance program which plays an important role in curriculum that supports student's Interest, strength, aspirations and student's achievements. Career guidance is needed to help organize student's thought and ideas on career related decisions. Every year we are getting appreciation, accuracy and vote of thanks.
As per our company description if any queries, all our students and parents are humbly requested to feel free to call / contact us for any kind of counselling regarding the education.
With regards,
Ajeet Kumar Thapa
Managing Director